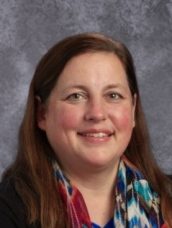 Dear parents and friends,
Welcome to another school year at Amazing Grace Academy. As the principal, I am excited to see how we will grow and improve this year!
What makes AGA unique and special is that we are a great many things. We have a challenging and rewarding academic program, an active volleyball team, community service opportunities, and a supportive parent base that all work together to create a family atmosphere.
But the key ingredient to our success is the staff that we have and the culture they create. Each week the staff meet to discuss successes, challenges, and solutions. The weekly meetings help us stay on the same page and make sure that together we are moving in the right direction.
As the principal of AGA, I believe the foundation of learning is the relationship that students have with their instructors, which is one reason we pride ourselves in our small classroom sizes. This gives our students chances to connect with their teachers and provides them with extra time for individualized attention.
The community and family-like culture that surrounds AGA is made possible through the combination of school and home, and I thank you for being a part of making this possible.
I look forward to another year of growing, learning, and improving. Thank you for being part of the journey.
Karen Carlton
Principal